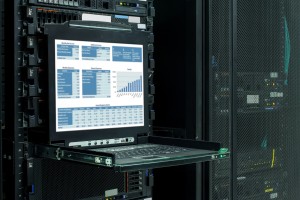 Not Your Average Colocation.
By colocating your servers in one of our secure data centers you can protect your hardware and keep it safe with multiple physical levels of security. Having peace of mind knowing that your hardware and information is protected from burglars, power outages, and single carrier failures. With three levels of power fault tolerance and multiple uplinks to two of the largest internet providers in western Canada, interruptions to your hardware and information will be few and far between.
Provision Data provides both high security escorted access and 24/7 customer access areas to our secure data centers; we also offer a hands-on level of service as well. Has a hard drive died? need to replace a switch or fan? Contact us and we can save you the trip by having our experts diagnose and repair problems for you.
Our stable geography in Kelowna, BC makes us a go-to colocation facility for disaster recovery.  Almost 300 km inland from Vancouver, we are not susceptible to tsunamis and our semi-arid climate keeps us dry.  Are you prepared for the "Big One" when it hits?
Unlike a lot of data centers, Provision Data is happy to colocate individual Rack Units.  From 1U to 30 Racks, we value our customers whatever the size.  As you expand your needs, we can scale up the services you require to provide a smooth growth path for your business. We offer per U colocation, half rack colocation, and full rack colocation as well as cages per square foot.
We own and operate our own data centres, giving us the power and flexibility to provide custom and creative solutions to our customers.  Have a unique requirement?  Try us! Starting your own virtual data centre?  Let us be your  physical infrastructure provider!
Multiple 10G+ Interconnected Facilities
High-Security Escort or 24/7 Customer Access Areas
1U to Multi Rack Available
Dual Power Grid Failover
True 2N+1 Power Buses
Multi-Home 3 Carrier Connectivity
IPv6 Available
KELTX On-Net
Kelowna Dark Fiber Network On-Net
Geothermal and Chilled Water Cooling systems
Excellent Disaster Recovery Location
Per-U Colocation
Save with 10U and fewer
Half Rack Colocation
Save with 11U or more
Full Rack Colocation
Save with 26U or more