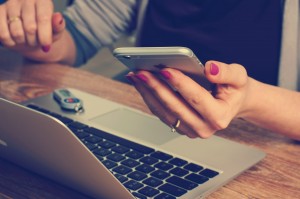 Reliable Business-class Email
From a single user to an enterprise solution supporting thousands of users. Our always online and secure email platform provides a quick and convenient way to access your messages from anywhere in the world. Whether you prefer an easy-to-use online interface or having your messages delivered to multiple devices, our hosted email solution will effortlessly synchronize all of your messages.
Our full featured email has some powerful extras including Server Side Message Forwarding, Server Side Auto Responder, Plus Address Filtering, Address Aliases, Event Triggers, Company Footers and Signatures, Content Filtering (Message Rules), Auto Clean Settings and an easy to use Administrator Control Panel.
Webmail
Send and receive email from anywhere in the world from any device, all you need is a web browser. Our online interface is intuitive and easy to use, spend less time learning another program.
Synchronized
Give your users the freedom to use whichever platform they are most comfortable with. We synchronize your messages seamlessly across mobile devices, tablets, laptops, and desktops.
Sharing[1]
Share calendars, contacts, tasks and notes. Take the burden out of sharing information with your team. Manage complex team schedules. Share contact information. Manage company and personal task lists. Keep track of notes.
Spam Detection
Take advantage of our dedicated spam cluster. With automatic load balancing it's capable of processing up to 1 million email messages per hour. Running a dedicated spam cluster allows us to react faster to sources of spam keeping your inbox cleaner.
Basic
Included in Web hosting Packages
All of our web hosting plans come bundled with email.
1GB of storage per mailbox
Backups
Migration tools
Premium
$5/mailbox/month
20GB of storage per mailbox
Includes shared calendars and contacts lists
Private messaging service available
Backups
File server and storage
Migration tools
Active sync for mobile
Flex Mail
$5/Month or $50/Year
Change the amount of space allocated to each mailbox.
Extra Storage
5 GB – $5/Month or $50/Year
25 GB – $15/Month or $150/Year
Have a lot of mail, get some extra storage.
Extra Users
5 Users – $5/Month or $50/Year
50 Users – $30/Month or $300/Year
Add additional mailboxes to your account.
Calendar and Task sharing are only available for premium accounts