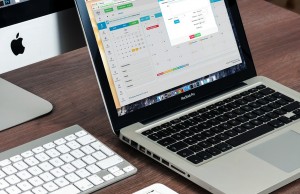 Business-class Hosting
Today's Business relies on their Internet presence to attract, communicate and service their customers.  Having reliable, high-performance hosting is key to a good customer experience and high rankings.  All our 4th generation web servers employ SSD technology to power database heavy content management systems used today.  Our latest servers support everything from WordPress to Drupal, Laravel to Code Igniter, MediaWiki to TikiWiki and much more.
At Provision Data, we believe in the right tool for the job.  Email can be quite demanding, between synchronizing multiple devices to detecting spam. We've found running dedicated email servers tuned for email performance benefit our customers greatly. This also allows us to tune our web servers for serving up pages as quickly as possible.
Whatever your needs, we have the tools and capability to make your online presence shine.
Web Hosting
Fast and Reliable
Our latest servers support both Windows or CentOS environments. Our latest servers are all top tier hardware tuned to support your applications.  We offer both Plesk and Cpanel/WHM control panels. Whatever your preference or requirements we have you covered!
Email Hosting
Available Everywhere
Our always online and secure email platform provides a quick and convenient way to access your messages from anywhere.  Our email includes mailbox synchronization across all devices and tuned spam detection.  Email has never been easier with the award winning SmarterMail platform that Provision Data has standardized on.